Pro-Tracker Archery™ Reviews
We asked some of our customers about their experience with the Pro Tracker System.
Here are some of the stories that they had to share:
Steven Shields got an Armenian Mouflon in Las Vegas.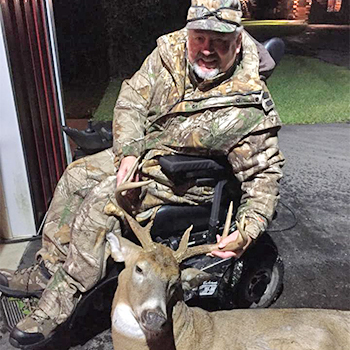 Jim Sullivan, MI
Let's talk turkey! Last spring during Michigan's turkey season I hit a big tom a little forward. The bird ducked into a swamp and under the marsh grass. A hit in the breast does not leave you much to follow as there is very little blood trail. Unbeknown to me the bird did a hard dog leg right once it got into the marsh. My Pro-Tracker showed that we needed to go right for about 40 yards down the edge. We found the bird hidden under the grass completely out of sight. The tracking system worked perfectly! Without it we may have not have been able to recover the bird as it was so well buried. Pro-Tracker works great on turkeys! Give it a try…you won't hunt without it!
John Mauersberger, OH
I just got my second deer this year using the Pro-Tracker. I never would have found either of them if I didn't have the Pro-Tracker. I told several friends about it. Two of them said they were going to definitely buy one.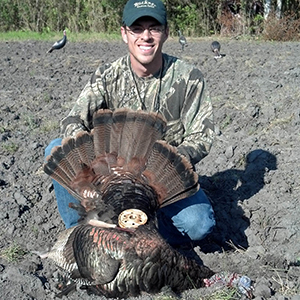 Chris Buckner, Wide Open Spaces, TX
"The best thing about the Pro-Tracker Game Recovery System is that it is actually that simple. It doesn't continue to get more complicated as you get deeper into the hunt. You just follow the strongest signal and it will lead you directly to your game."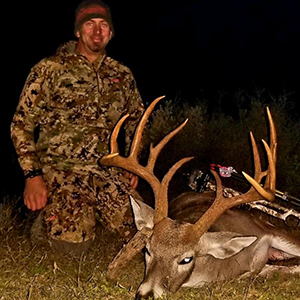 Gordon R. Smith, President of Mountain Archery Corp., ID
"...ProTracker far exceeded my expectations in how well the Device Performs. The accuracy of my bow was unaffected out to 50 yards plus, in fact it may have even improved. System is easy to use and very helpful in the recovery of big game."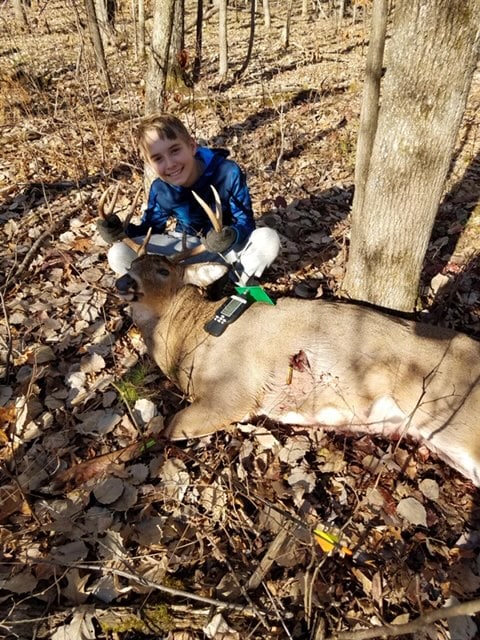 Mike Poirier
"Complete pass route pro tracker work perfectly!"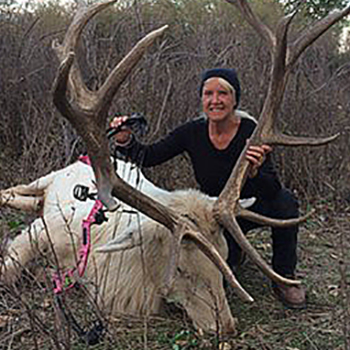 Joyce Smith, CA
This was the most exciting hunt I have been on. After three days of hunting, finally I was able to get the shot. Without the Pro-Tracker system I don't believe I would have found my prized bull elk. The shot created very little blood and with the rain no blood trail was to be found. My Pro-Tracker system allowed me to locate my trophy. I love Pro-Tracker!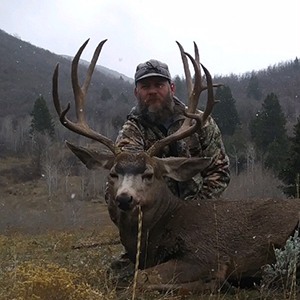 Randy Wilfong, OH
…I had to know if it works. So I went to my truck, forgot about the blood trail. I even came back in the wood in a different area. This thing took me right to my deer. I am a believer this thing really works… I will be using this thing for years to come.