Professional archer Forest Carter put the Pro-Tracker® game recovery system's accuracy to the test at the archery range.
What is Pro-Tracker?
The Pro-Tracker® Game Recovery System is explained using a beautifully animated video.
VIEW PRODUCTS
WHY USE PRO-TRACKER?
At Pro-Tracker® headquarters we test the accuracy and penetration of arrows fitted with our system as well as our competition's.

BUY SYSTEM NOW
Reviews
Rocky Mountain Rednecks Review of Pro-Tracker®
By Chris Buckner, Wide Open Spaces
"The best thing about the Pro-Tracker Game Recovery System is that it is actually that simple. It doesn't continue to get more complicated as you get deeper into the hunt. You just follow the strongest signal and it will lead you directly to your game."
By Randy
"…I had to know if it works. So I went to my truck, forgot about the blood trail. I even came back in the wood in a different area. This thing took me right to my deer. I am a believer this thing really works… I will be using this thing for years to come."
By Jim Sullivan, Accessible Outdoors
"Let's talk turkey! Last spring during Michigan's turkey season I hit a big tom a little forward. The bird ducked into a swamp and under the marsh grass. A hit in the breast does not leave you much to follow as there is very little blood trail. Unbeknown to me the bird did a hard dog leg right once it got into the marsh. My Pro-Tracker showed that we needed to go right for about 40 yards down the edge. We found the bird hidden under the grass completely out of sight. The tracking system worked perfectly! Without it we may have not have been able to recover the bird as it was so well buried. Pro-Tracker Recovery System works great on turkeys! Give it a try…you won't hunt without it!"
By John Mauersberger
"I just got my second deer this year using your Pro-Tracker. I never would have found either of them if I didn't have the Pro-Tracker. I told several friends about it. Two of them said they were going to definitely buy one."
By Joyce Smith
"This was the most exciting hunt I have been on. After three days of hunting, finally I was able to get the shot. Without the Pro-Tracker system I don't beleive I would have found my prized bull elk. The shot created very little blood and with the rain no blood trail was to be found. My Pro-Tracker system allowed me to locate my trophy. I love Pro-Tracker!"
The System Includes:
1 Radio Frequency Transmitter
2 Transmitter Carriers
1 Tracking Radio Frequency Receiver with LED Screen
1 YAGI Antenna
1 Practice Dummy Transmitter
Dual Charger for Transmitters
1 USB Cable for Charger
1 USB to Edison plug
1 Custom Carrying Case
8 Shear Pins
Secure Bands

The Pro-Tracker comes with a 30-Day Money Back Guarantee
>
TRANSMITTERS & CARRIERS

The Pro-Tracker® Transmitter is a rechargeable, lightweight, water resistant transmitter that disengages from the arrow upon impact; allowing for pass-throughs. The transmitter hooks into the animal's hide and begins sending Radio Frequency (RF) signals every three seconds for the duration of the battery life (10-12 hours). You will need the Pro-Tracker® Receiver to read and track the signal.

The Carrier is what screws into your arrow and holds the transmitter. It is aerodynamically designed to compensate for the weight and shape of the transmitter. Meaning minimal adjustments to your equipment for the same precision.
RADIO FREQUENCY RECEIVER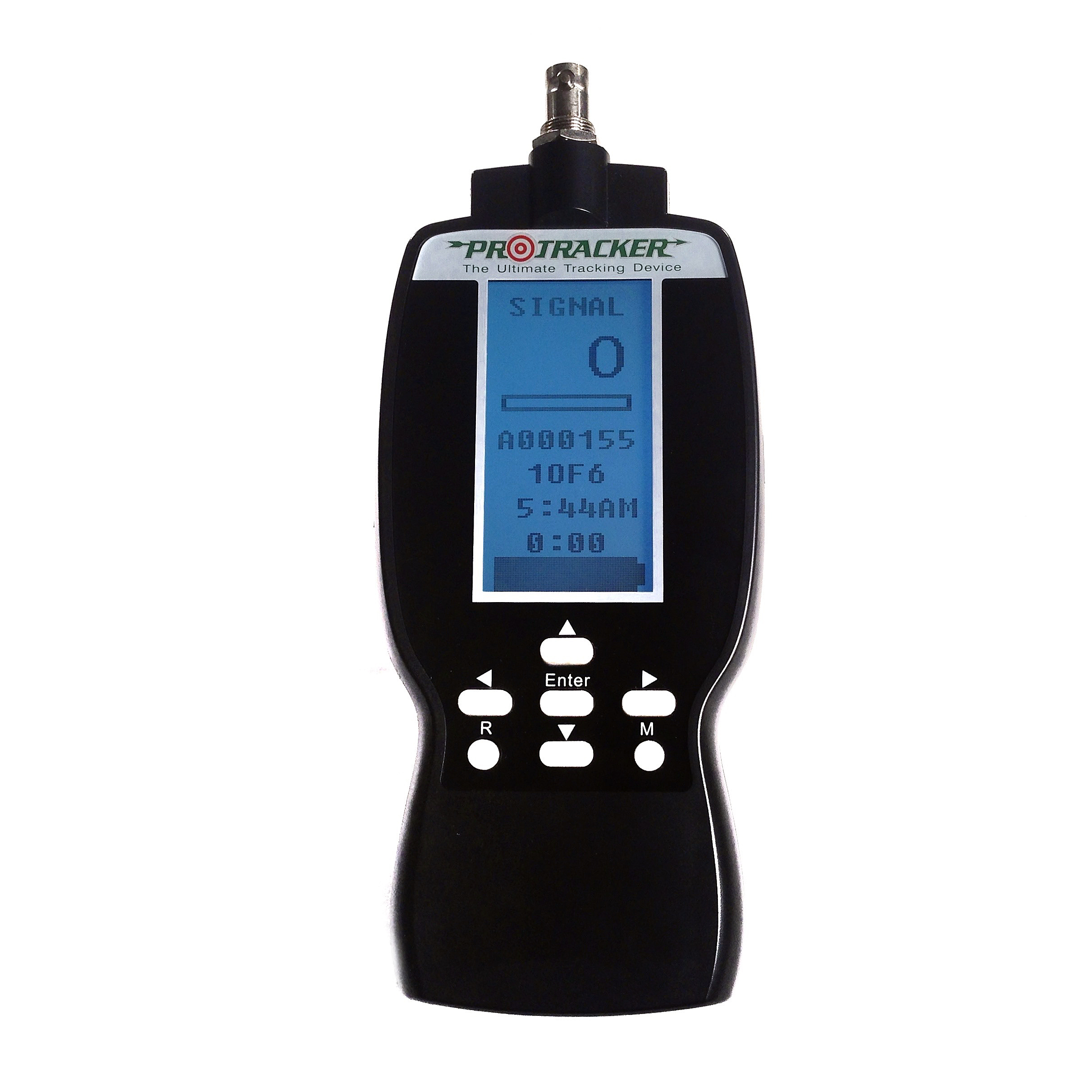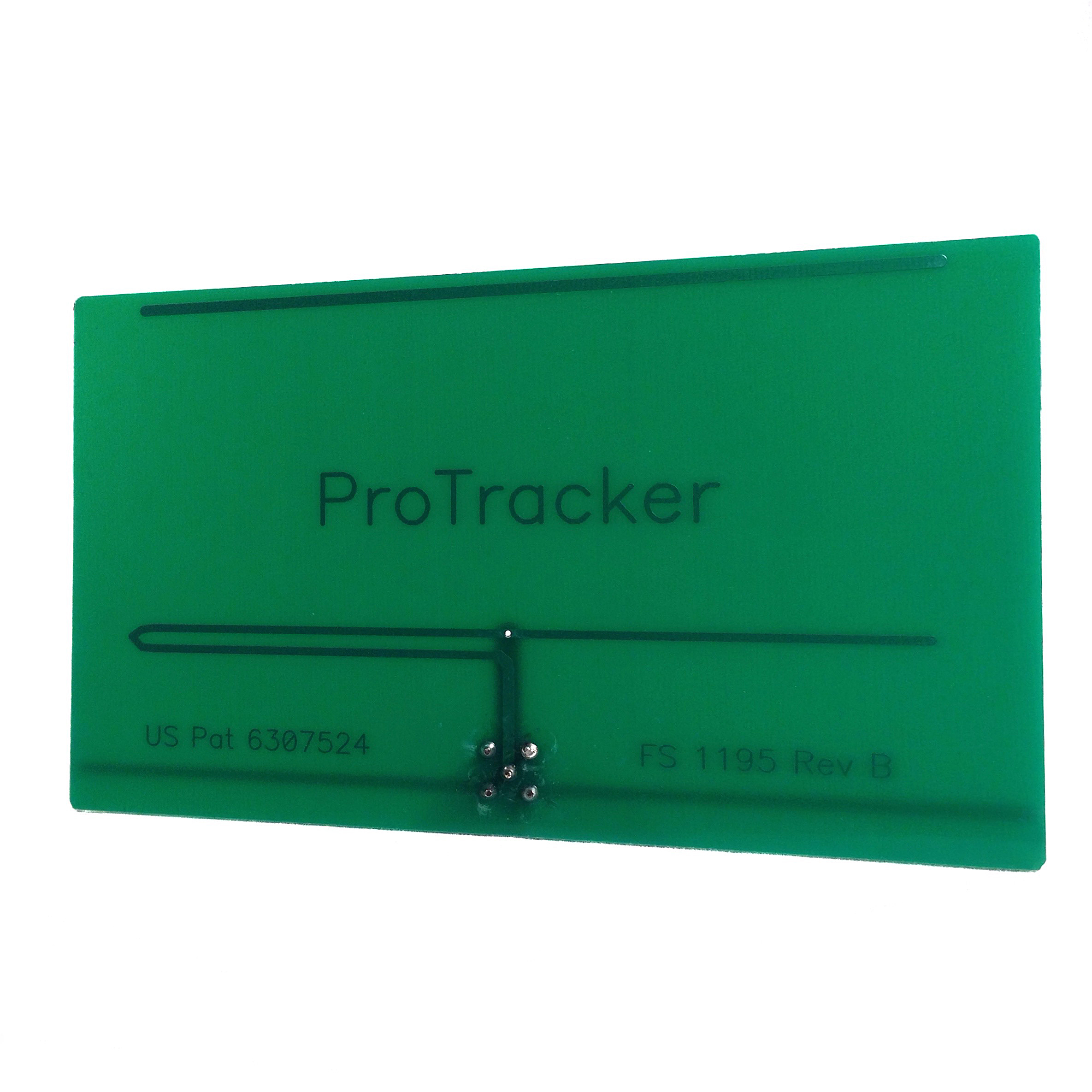 The Pro-Tracker® Radio Frequency (RF) Receiver is a compact system with an easy to attach antenna. This state of the art receiver can track up to 6 different transmitter signals at the same time. Displaying signal strength, transmitter number, current time, time spent tracking, and current battery life, all on an easy to read LED screen. Available only in the Pro-Tracker® System
DUAL CHARGER & CARRYING CASE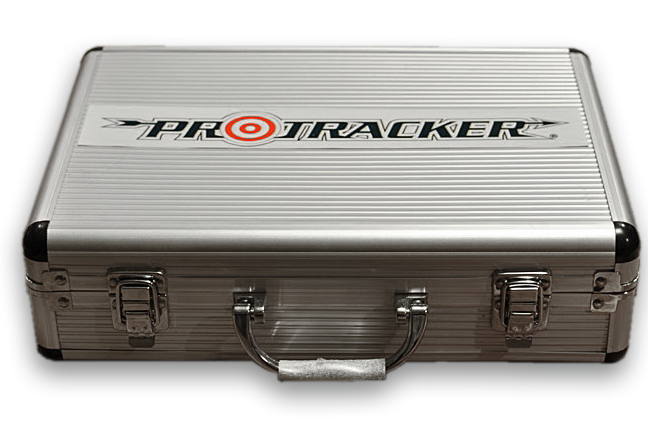 The Pro-Tracker® custom metal carrying case helps you keep track of your Pro-Tracker system and ensures everything stays together. Its lightweight and durable design ensures your equipment is protected while being as easy as possible to carry during your hunting trip and recovering your trophy.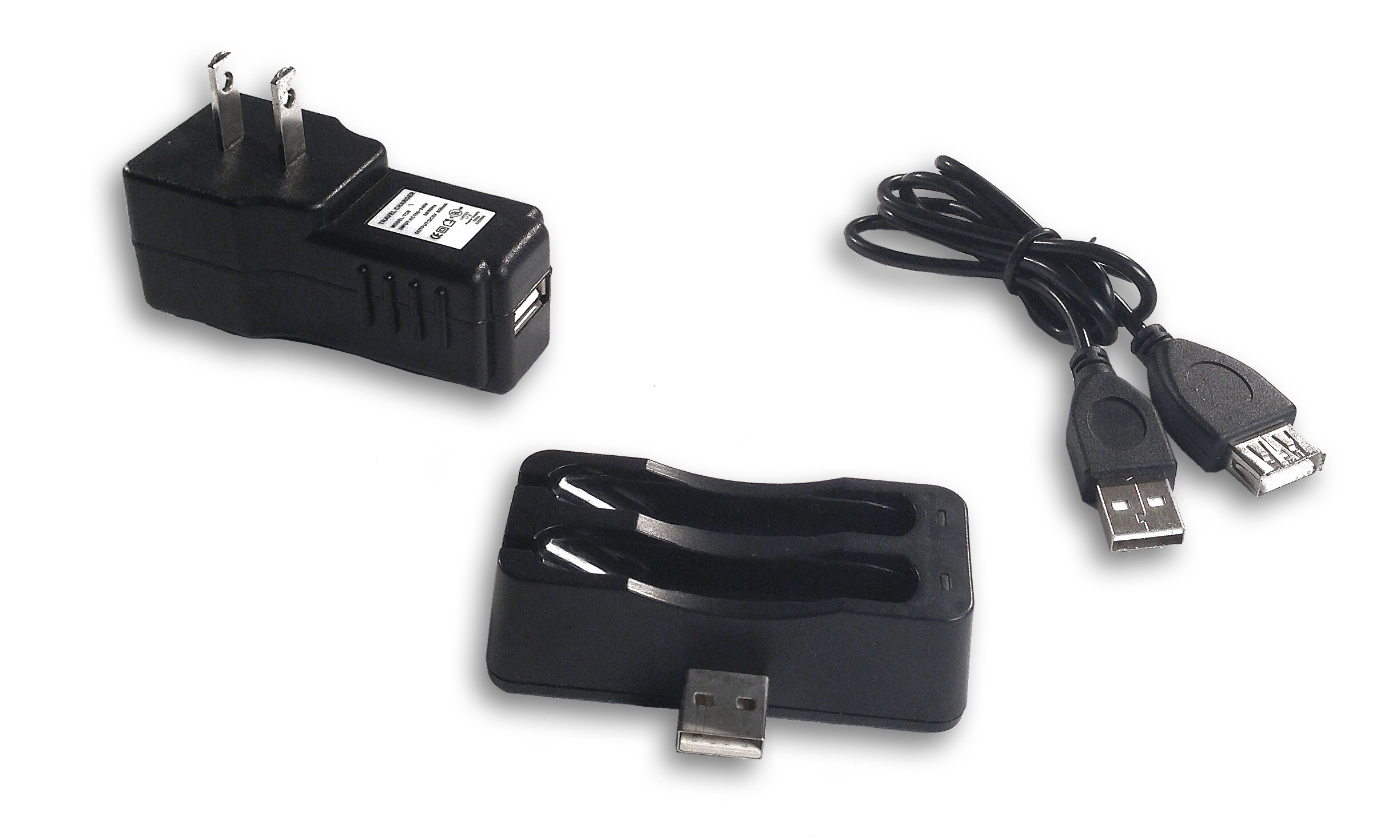 This dual-charging station allows you to charge up to two transmitters at a time. It includes both a USB and outlet adapter. The outlet adapter allows you to charge your transmitters at home while the USB adapters allow you to charge your transmiters in your truck for extended hunting trips.
STATE-OF-THE-ART TECHNOLOGY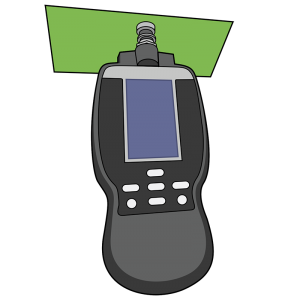 The patented Pro-Tracker® Recovery System will help you locate your trophy with durable state-of-the-art technology.
The compact receiver can track up to 6 different transmitters at once. Displaying signal strength, transmitter number, current time, time spent tracking, and current battery life, all on a easy to read backlit LED screen. By watching the receiver you can even determine if the animal is moving or is stationary.
Once activated upon impact with the target the transmitters have a 12 hour battery life. They are also waterproof and rechargeable so they can be reused over and over again. They come with a charging station that can be plugged into wall outlets or vehicle USB ports for extended hunting trips.
UNRIVALED PERFORMANCE
The Pro-Tracker® System has been field tested by top experts in the archery industry. With the Pro-Tracker® System you'll see virtually no difference in the trajectory of your arrow because of the aerodynamic and lightweight design of the carriers and transmitters.
Tests have even shown the system does not impact the level of penetration the arrow has. The Pro-Tracker® System has the durability and precision to recover your trophy.

ETHICS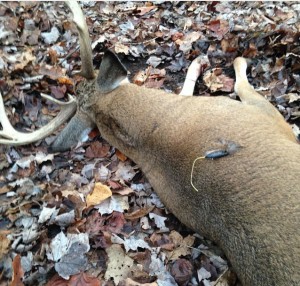 Not only does the Pro-Tracker® system not interfere with ethical shots, but numerous wounded loss studies have shown just how much it is needed in bowhunting. According to one study done by the Oklahoma Fish and Wildlife Agency, 50% of deer that were shot were never recovered.
There are many reasons why it could become nearly impossible to recover an animal. Sometimes game only bleed internally and don't leave a blood trail, or flee into impossible terrain. Sometimes the weather takes a sudden turn.
Whatever the reason, the Pro-Tracker® System is designed to overcome these obstacles and recover the animal without detracting from the method in which you choose to hunt. Whether in a tree stand, ground blind, or stalking your favorite game, the Pro-Tracker® System is the one sure method for the ethical recovery of all wounded game.