ETHICS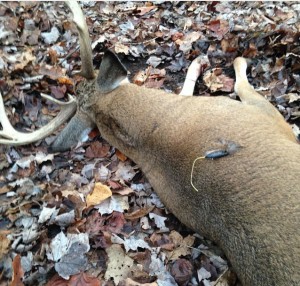 As a bow hunter, we appreciate the skill required to take an animal. We enjoy the smell of fresh air and the morning chill that seeps into your bones as you sit quietly and wait for an animal to wander into view. We understand the importance of a steady hand and careful aim; there is no feeling better than letting that arrow fly and hitting your mark. As bow hunters, we also understand the frustration when your perfectly aimed shot seems to go awry (i.e. hitting a branch or an unexpected object). If you miss, you go find your arrow and try again. If you wound your animal you can spend hours or days tracking the blood trail, hoping the weather holds until you find your kill. The sad fact though, is that while many times you will find your quarry, there are just as many times that an animal is unrecovered.
Looking back, you will find studies related to deer loss rates in bow hunting dating back to 1989. When the studies first began, the amount of animals wounded and lost is astounding, but as bow hunting equipment has improved, the number of animal losses has decreased substantially. Unfortunately, even with these decreases, the ratio of unrecovered animals is still causing concern within the bow hunting community and general public. We wanted to look deeper into deer loss rates, and focused on information obtained in two of the better known studies done by Stephen S. Ditchkoff et al and M. Andy Pedersen at al. One study found that of 104 bow hunters, there was an 18% wounding rate. Within a normal hunting season these hunters hit a total of 908 white tail deer, recovering only 746 (Pedersen et al 2008). In another study, it was determined that there was a 50% wounding rate and of that number 14% weren't recovered. Of these deer 4% died annually from these wounds, while the rest survived (Ditchkoff et al. 1998).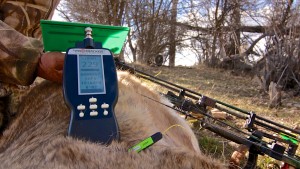 In the reports, we found that while many of the deer either die (Ditchkoff) or are recovered within 24 hours (Pedersen), that some can survive 5-7 days with wounds before they perish. When looking at these numbers and percentages for any individual state, the number of animals that are not recovered seems miniscule. However once you look at the entire population of bow hunters within the United States alone, the amount becomes much more significant (Ditchkoff). This more significant number of unrecovered animals has been causing animal rights and anti-hunting activists to state that bow hunting is both cruel and inhumane. It is because of this that the Pro-Tracker was invented. Our goal is to eliminate the possibility of losing even one animal while maintaining the integrity of the hunt. Pro-Tracker has been in use since 2010 and thus far we have a 100% accuracy rate in animal recovery. The Pro-Tracker system, while not ideal for every hunter, is thus far supporting the goal of striving to ensure bow hunting is appreciated for the skill it requires and given the support it deserves, rather than seen in a negative light. With technology and advancement in the archery industry, we can help in recovering the animals wounded and work to improve the loss rate. We all have a responsibility to the natural resources we are given; no one is perfect every time. Accidents do happen, and we need to be prepared for those occasions.
Literature Cited:
1. Ditchkoff, Stephen S., Edgar R. Welch Jr., Robert L. Lochmiller, Ronald E. Masters, William R. Starry, William C. Dinkines. 1998. Wounding of White-tailed Deer with Traditional Archery Equipment. Proc. Annu. Conf. Southeast. Assoc. Fish and Wildl. Agencies 52:244-248. Website: https://www.researchgate.net/profile/Ronald_Masters/publication/237609363_Wounding_Rates_of_Whitetailed_Deer_
with_Traditional_Archery_Equipment/links/54c63cdf0cf256ed5a9d4dfe.pdf
2. Pedersen, Andy M., Seth Berry, Jeffrey C. Bossart. 2008. Wounding Rates of White –tailed Deer with Modern Archery Equipment. Proc. Annu. Conf. Southeast. Assoc. Fish and Wildl. Agencies 62:31–34
Website: http://www.marylandqdma.com/files/Download/Pedersen-31-34.pdf